Share on
NUTRITIONALS
VIBE
Mind & Body Hemp Extract
VIBE is the cornerstone supplement of the ONE80 Lifestyle Reset System. Using vibrational signatures from the Earth's finest herbs and botanicals, VIBE's proprietary formula biohacks the body's ability to accelerate healthy fat burn, protect muscle, aid appetite control, and boost natural energy during a low-calorie nutrition schedule.
ORIGINALLY

: $189.00

DISCOUNT

: $30
$159.00 USD
Trending PrimeMyBody Products
PRIME PROTEIN
Chocolate Love
High-quality plant protein
15 grams of healthy protein
140 calories

Limited supply PRIME Protein with an upcoming expiration date, December 2023.
ORIGINALLY

: $29.00

DISCOUNT

: $20
$29.00 USD
Final Sale. We will not be accepting refunds, returns or exchanges of SKU NOVPRIMEPROTEIN.
PHYTO ADRENAL
GLANDULAR ADRENAL SUPPORT
MANAGE & REDUCE STRESS
BOOST YOUR ENERGY BOTANICALLY
CONTROL WEIGHT

ORIGINALLY

: $39.00

DISCOUNT

: $20
$39.00 USD
Rest & Relax Hemp Extract Formula
Helps quiet racing minds
Suppresses sleep-inhibiting hormone messaging

ORIGINALLY

: $79.00

DISCOUNT

: $10
$79.00 USD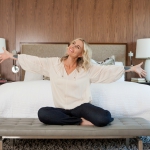 HAVE QUESTIONS?
Fill out the form and this member will reach out to you: Lane